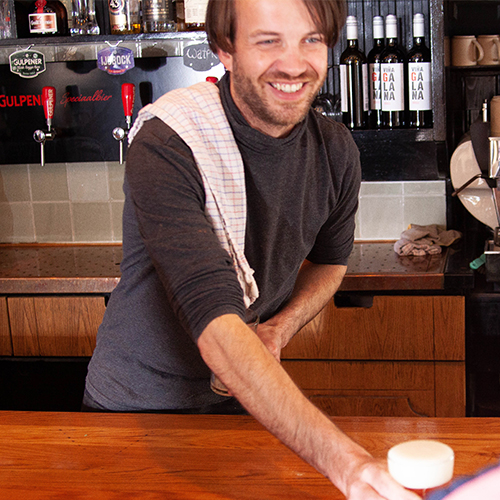 Maarten
Maarten combined his love for beer, bartending and board games into what eventually became Cafe het Glas in Lood.
Rosita
The food Rosita cooks tells you all about their passion and background. Except for the love Rosita has for any animal, beer or board game.
Reptis
Reptis is our team member with the best beard! He is there a lot, although you might not notice him. Call him for a hug and he'll be there in no time!
Fibi
When you see the cutest looking dog zooming around the bar, that might be Fibi. If she's barking a bit, that's because Rosita is the biggest love of her life and worth some protection.
Jilles
Jilles is an artist, a biker... the dutch way and one of our new bartenders. Always ready for a talk and as it seems unable to have a bad day.
Rebeka
From Slovenia Rebeka found her way to Deventer for love. For her fiancee, for games and our little bar!
Ivan
Ivan is our Bulgarian bartender. He's in Deventer to study Tourism, but we might be able to convince him to stay a few years longer.
vacant!
Do you want to join? Contact us!
Any
questions?
Email us, we will reply as soon as posible